About Uni-Systems' Founder and CEO, Cyril Silberman
Cyril Silberman is CEO and founder of Uni-Systems, LLC. With a background in mechanical engineering, he established the company in 1968 in Minneapolis, MN. Cyril currently leads a design office for Uni-Systems in Miami Beach, FL, where he also resides. He also serves on boards for Consolidated Container LLC and Container Experts LLC.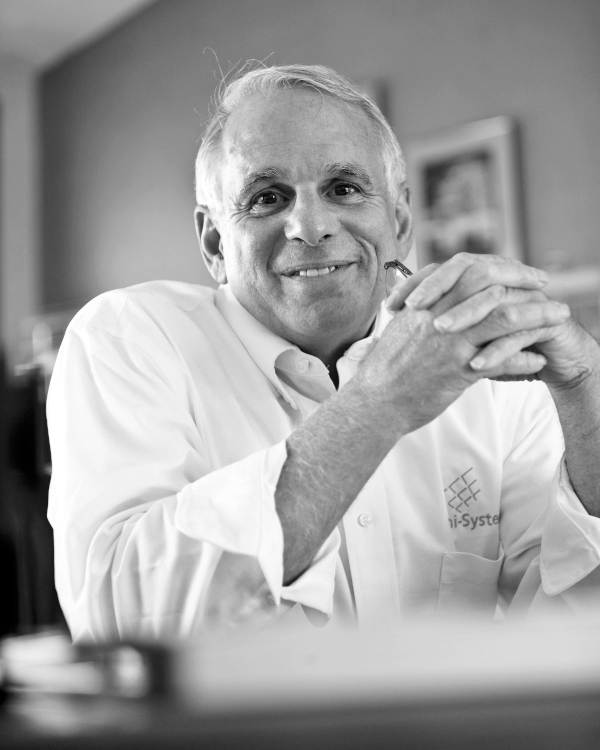 Cyril has organized and operated a multitude of companies that design, build, install, and maintain electric machinery around the world. He has also been an active pilot throughout his career, logging more than ten thousand hours of flight time operating high-performance aircraft and helicopters. He has built equipment for many commercial airlines, including the Boeing Company, to service transport aircraft with devices such as landing gear elevators, aircraft maintenance docking, and other production line assembly tooling.
Silberman further leveraged his background to construct numerous facilities at the Kennedy Space Center for the Titan Four launch program and the space shuttle program, in addition to other smaller spacecraft launch initiatives.
In addition, Cyril has delved into the real estate industry, assembling a significant management company responsible for the construction and ownership of approximately 500,000 feet of office, warehouse and retail space.
He is also CEO of Atlantic Marine Service, a marine design and engineering company that designs hybrid electric marine vessels.
Over the span of his career, Silberman has developed and holds title to 26 valid US Patents covering aircraft systems, retractable roof systems, and other mechanical/electrical devices.